Purple roses: the 5 most beautiful rose varieties from lilac to purple
Purple roses express a special admiration. We present the five most beautiful varieties of roses in unusual shades of purple and lilac.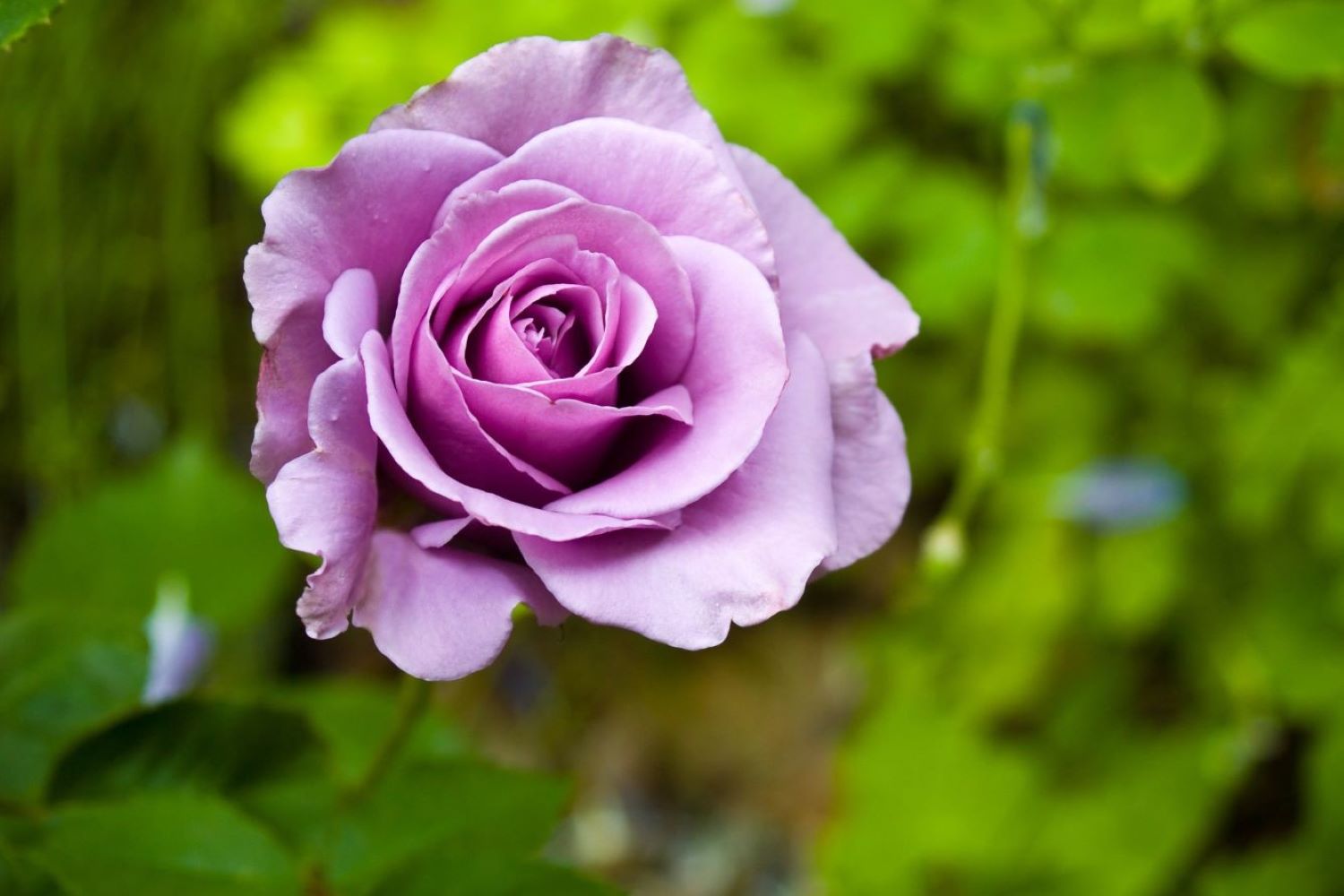 Do you want a real eye-catcher in the garden that attracts all eyes with its exotic beauty? Then you should consider a purple rose (Rosa). Although there is now an almost incredible range of different rose varieties, the purple representatives of this plant are still quite rare to find.
The unusual roses are in no way inferior to their classic sisters – quite the opposite: with their colour spectrum ranging from a soft lilac tone to a mystical blue-violet, these magnificent roses are among the absolute gems in the garden and often earn envious glances. Find out here which varieties are particularly charming and why you should only give purple roses with caution.
5. Climbing rose 'Indigoletta'®
Dark, leathery leaves and lilac-coloured flowers – the 'Indigoletta'® is a real feast for the eyes when it displays its magnificent flowers in June. Its persistent abundance of flowers until deep into autumn make the purple rose a real asset to any garden and its intense fragrance really invites you to dream. The plant is also characterised by its vigorous growth and healthy foliage.
4. Shrub Rose 'Rhapsody in Blue'®
With its unusual blue-violet flower colour, the 'Rhapsody in Blue'® attracts all eyes – no wonder, after all, it is currently considered the "bluest" rose ever. Its appeal is once again enhanced by its white centre, which further emphasises the impressive flower colouration. Also, its light fragrance and the fact that it tolerates both heat and rain ensure that 'Rhapsody in Blue'® is an asset to any bed.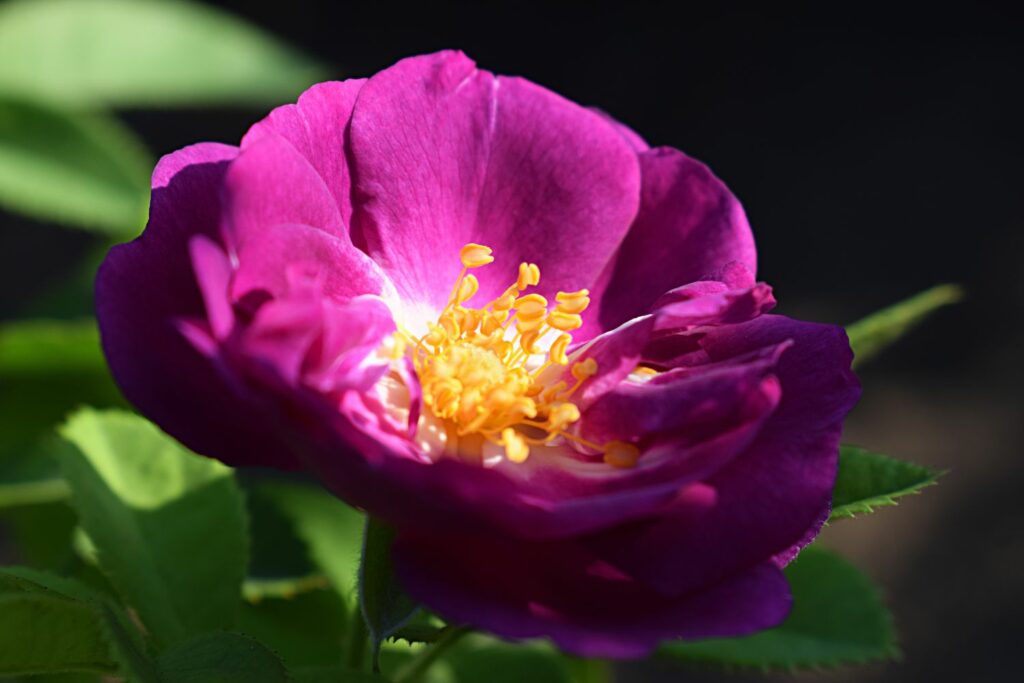 3. Noble rose 'Mainzer Fastnacht'®
The 'Mainzer Fastnacht'® boasts a truly unique flower colour: a light shade of lilac, which appears almost silvery, gives the pretty rose a distinctive appearance. Together with its light green foliage, the plant presents itself as a truly stylish eye-catcher that knows how to skilfully take the stage. However, the 'Mainzer Fastnacht'® not only looks good but also captivates with its pleasant smell and good health. However, if you are thinking of purchasing 'Mainzer Fastnacht'®, keep your eyes open – the rose is also often sold under the names 'Sissi'® or 'Blue Moon'®.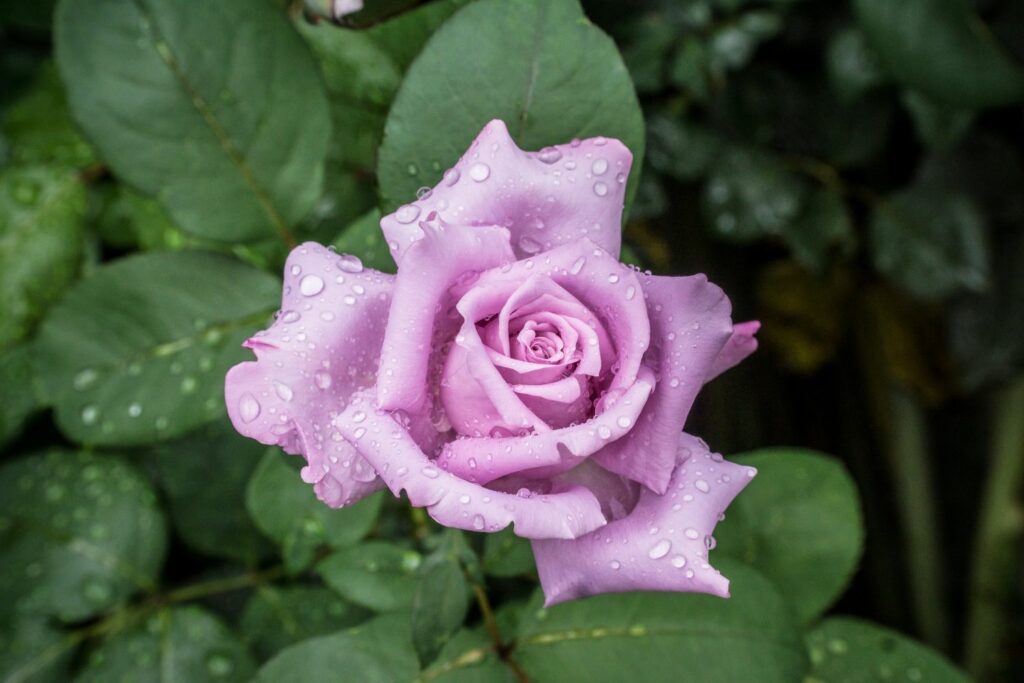 2. Rambler Rose 'Violet Blue'
Once a year, the rambler rose 'Violet Blue' enchants the garden with its great flowers and pleasant light fragrance. At this time, the rose is a real feast for the eyes: its outer leaves appear in deep purple, while its bud is either bright white or a delicate shade of lilac. Its imposing height of up to five metres also makes 'Violet Blue' the undisputed star of the garden. However, the charming flower not only stands out visually: the rose is also distinguished by its vigorous growth and robust nature. In addition, the variety is almost thornless, which makes it suitable for gardens with children.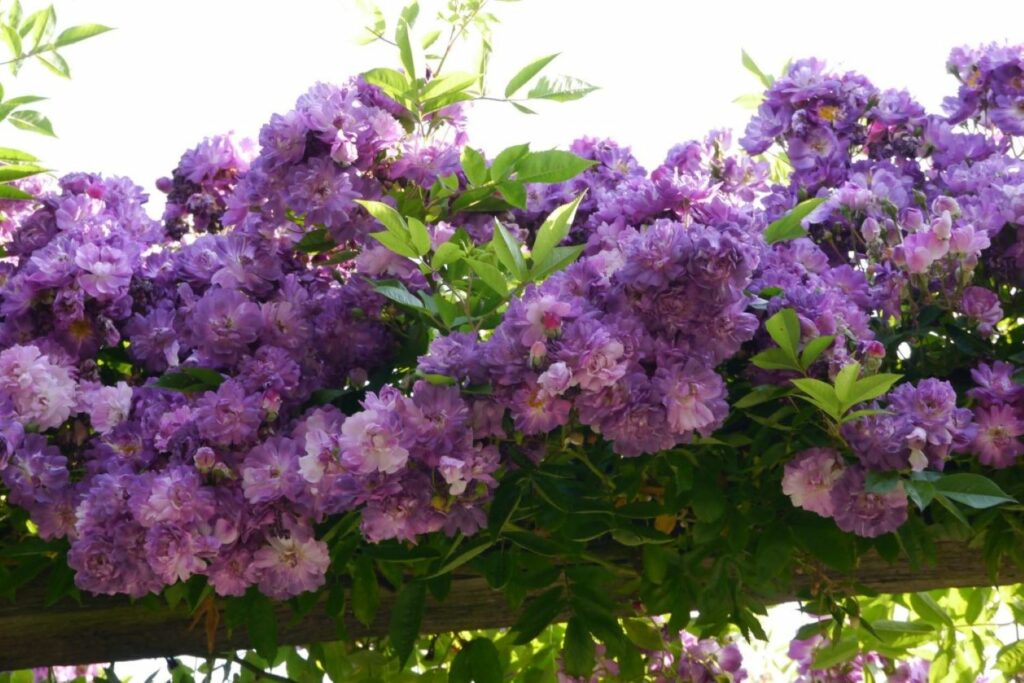 1. Bedding rose 'Novalis'®
Purple roses are already a rarity – if they also display good leaf health then they are real rarities. The bedding rose 'Novalis'®, also available under the name 'Poseidon', fortunately combines lavender flowers and exceptional hardiness, so it deservedly carries the ADR predicate. With its slender, tall growth and dark green foliage, 'Novalis'® also captivates with its elegance, which is further emphasised by its striking double flowers and light fragrance.
Symbolic meaning of purple roses
Purple roses are quite rare not only in the garden, but also as a bouquet. Perhaps this also explains their unique meaning: the flowers still exaggerate the statement of a red rose and stand for great admiration, love at first sight and for the fact that one is downright enchanted by their counterpart. Thus, purple flowers are considered a special proof of love, which should not be given lightly. Besides its romantic meaning, purple roses can also stand for balance and regeneration.
Rose Food, 1.5kg
For beautifully flowering roses in pots & flower beds
Prevents common rose diseases & ensures healthy growth
Long-lasting fertiliser that is free from animal products - child & pet friendly
Not yet found the right rose? Here you can find more rose varieties that will turn your garden into a green paradise.