Planting oleander: where, when & how
Even though the oleander is more accustomed to Mediterranean climate, it grows excellently in our country. Here you can learn everything about the procedure for planting oleander.
Planted outdoors, oleander (Nerium oleander) can unfortunately only be found in a few regions of this country, due to its lack of winter hardiness. Nevertheless, it is an excellent plant for gardens, terraces and balconies.
Once you have realised your dream and brought an oleander's Mediterranean flair into your home, the next question is where it feels most comfortable and what it actually needs.
When to plant oleander?
For your oleander to bloom abundantly, it needs enough space for its roots. In particular, young plants that have never flowered should be regularly repotted. The right time for this is spring, even before the oleander begins to grow again. March or the start of April is ideal, depending on weather conditions.
The right location for oleander
As a Mediterranean plant, the oleander prefers a warm and sunny location. Since the oleander bush grows in river valleys in its homeland – similar to willows in our country – it prefers a somewhat sheltered place. Near a sun-exposed house or stone wall, it will feel right at home. Semi-shaded places are also fine.
The right soil for oleander
The oleander has very high nutrient requirements and accordingly likes nutrient-rich soil such as good garden soil. Mixed with clay, the result is a substrate with quite good water-holding properties. Nevertheless, the substrate should be permeable to water, which you can achieve by adding a small amount of sand. Last but not least, add some lime. The optimum pH of the soil is between 6 and 7.
So the soil consists of four parts:
The base is a good, nutrient-rich garden soil
Add a little clay
Add a little sand
Add a little lime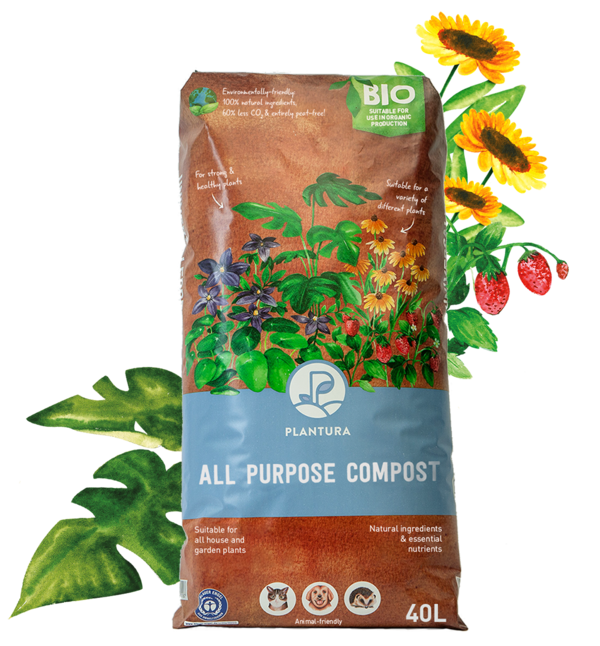 Organic All Purpose Compost, 40L
Perfect for all your house, garden & balcony plants
For strong & healthy plants as well as an active soil life
Peat-free & organic soil: CO2-saving composition
Planting oleander: step-by-step
In order to plant the oleander, you should use a fairly heavy container, as otherwise, due to the large leaf area, there is a risk of it toppling, if there is a strong wind on the plant. Also, the container or pot should have holes for drainage of excess water. Ideally, place a saucer underneath so that the oleander can comfortably absorb the remaining water. By the way, oleanders are flat-rooted, that is, their roots do not spread primarily in depth, but mainly out into the width. Therefore, it is better to choose a particularly wide instead of of a deep pot for planting out.
To ensure that the oleander gets the necessary stability and does not put too much energy into root growth alone, do not choose a pot that is too large. It is better to reach for a vessel only a little larger than the old one. To help the oleander settle quickly into the new pot, loosen the roots a bit before potting so they spread quickly into the new soil. After potting the plant in new soil, you should press everything in a little more and water it.
Summary: Planting oleander
Choose a heavy, wide planter
Use a trivet for excess water
Loosen the root ball of the oleander
Place the root ball and the nutrient-rich soil into the container
Press on, water, and you are done
Caring for oleander after planting
After planting in a new pot or tub, the oleander is first provided with new nutrients. Repotting gives it new strength. Sick oleanders in particular will thank you for this. Fertiliser is not necessary for the next few weeks. However, after six weeks at the latest, you should think about fertilising again.