Home remedies for dry scalp
Many people suffer from dry scalp, but pharmaceuticals are not the only way to treat it. Here are five natural home remedies for treating a dry scalp.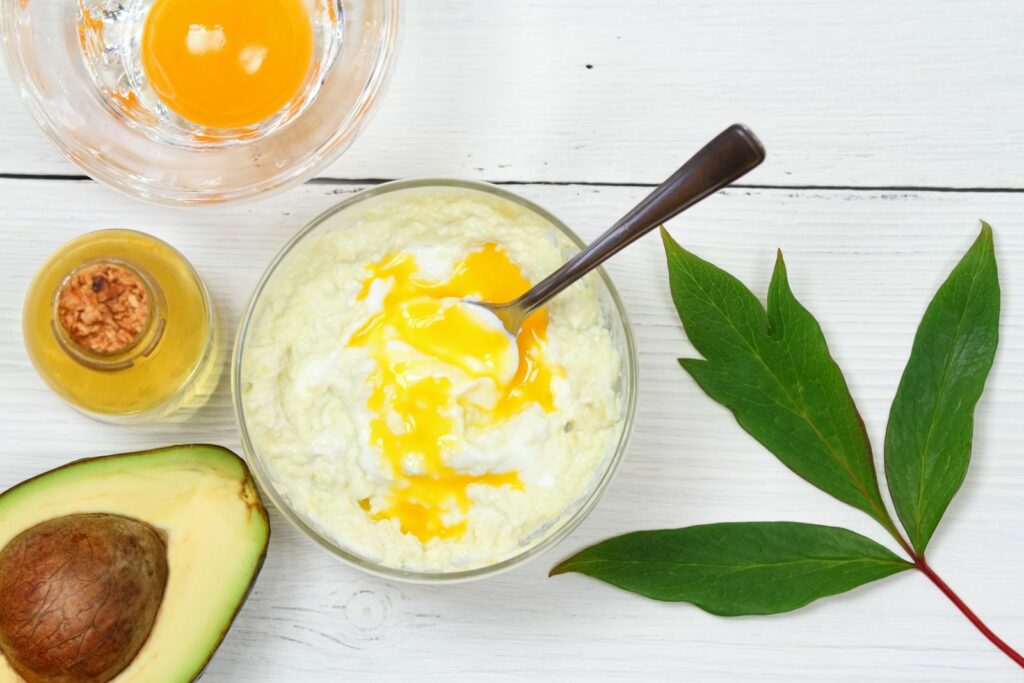 Hot, dry air inside and freezing cold outside, scratchy hats: simply put, our scalps have to endure a lot in winter. It is no surprise that many people suffer from dry, itchy scalps especially during the colder months. But you do not have to resort to expensive hair care products to treat dry scalp! Here are some of the best home remedies for dry scalp. Check out our other article for more home remedies to treat dry skin on legs, hands, and face.
1. Oil treatment
A common cause of dry scalp is a lack of sebum, the oil that keeps the scalp from drying out. It is recommended to apply an oil treatment to the scalp to help it regain its natural protective layer. Apply olive oil or coconut oil to the scalp and leave it to soak in overnight. The next morning, gently wash out the oil with a mild shampoo. The oil will provide your skin with moisture and fatty acids which are important in helping the natural sebum layer to regenerate. The best oils for dry scalp are made out of medicinal plants, such as evening primrose oil or burdock oil. Both oils not only moisturise but also immediately relieve itching and soothe irritated skin.
2. Honey
Honey for your hair? What sounds absurd at first is actually a genuine insider tip for treating dry scalp. But let us explain. Honey is an excellent remedy for both health and beauty. Mix one part honey with one part natural yogurt and apply it directly to your scalp. The honey will soothe the irritated, itchy scalp, while the yogurt will moisturise it. Rinse off the honey-yogurt mask after about 10 to 15 minutes. This homemade dry scalp treatment not only helps your scalp but also makes your hair more lustrous.
3. Herbs
Many people are aware that many herbs have healing properties. Yet, very few know that they can be used as a home remedy to relieve itchy, dry scalp. Peppermint (Mentha × piperita), for example, soothes the skin and has an antiseptic effect; a hair rinse made from peppermint tea is excellent for soothing itchy skin. A rosemary infusion (Salvia rosmarinus) can be used to treat dry scalp in the same way. Rosemary, like peppermint, also has a soothing effect, but moreover it also stimulates blood circulation allowing the skin to regenerate quickly. Another fantastic home remedy for dry scalp is nettle tea (Urtica) as it has anti-inflammatory properties that also improve blood circulation in the scalp.
4. Eggs
Eggs are a kitchen staple, but it is not widely known that they can also be useful in the bathroom. For this home remedy, separate the egg yolk from the white. You will only need the egg yolk, which is extremely beneficial for hair care; the egg white will only make your hair sticky. Massage the egg yolk into your scalp and leave it on for four hours. Then wash it out with a mild shampoo and cold water. The egg yolk has a nourishing effect on the scalp. While the egg yolk is soaking, continue massaging your scalp from time to time to promote blood circulation and the regeneration of damaged skin layers.
5. Avocado
Despite the fact that only a few people succeed in growing avocados, they are still found in most kitchens. But it is not just the exotic fruit's delicious taste that sets it apart; it can also be used as a home remedy for dry scalp. Because the plant is high in vitamins, minerals, and, most importantly, oils, it has an excellent nourishing effect on the scalp. Simply mix mashed avocado with a teaspoon of high-quality oil, such as wheat germ oil or jojoba oil. Massage the mixture into your hair and scalp. After 20 to 30 minutes, rinse it off with lukewarm water and, if necessary, a mild shampoo.