High Impact
More than just a job: we don't believe in strict hierarchies, but in ownership and drive.
Team Spirit
The team is our engine – get to know your colleagues better at frequent social events.
Personal Growth
We foster your professional and personal development on an individual basis.

Product Driven
Working in small teams using agile methods, we focus on our customers to build great products.
Technology Challenges
Using a modern technology stack, we care about maintainable code to build scalable systems that serve millions of users.
"In an industry just waiting to be digitalised, we are using our highly ambitious team to build a European market leader."
Introduction Call
If your application impressed us, we want to get to know you better during a first call. We will keep it pretty short, but promise to leave time for your questions! 
Professional Interview
Here we take a deeper look at the position and give you the chance to share more about your expertise and how you see your future development.
Experience Day
Show us your skills in action by working through a use-case based on the position you applied for and discussing your solution with us.
A Day With Our Team Member Hendrik
Following his master's degree, Hendrik began his Plantura career as an Entrepreneur in Residence and soon joined the company as Platform & Business Development Manager. He is responsible for ensuring the logistic processes run smoothly and manages strategic issues including the internationalisation of Plantura.
"We live flat hierarchies, quick decision-making processes, and solution-oriented work – and of course we always remember to keep things fun!"
What has been your biggest challenge at Plantura so far?
With the onset of the Coronavirus we were forced to adapt our logistics and ordering processes within a very short amount of time to ensure scalability. Due to a high order volume, we also had to coordinate the set up of an additional warehouse.
What's at the top of your to-do list right now?
There are two big long-term projects for me. One is to make sure that our customers are receiving their products on their doorstep the very next day after ordering, and the other is to ensure that Plantura can expand into new and exciting markets.
What's your go-to lunch?
Anyone who knows Plantura knows that Thai food is incredibly popular amongst us. At the office, we always eat together, regardless of whether we bring our own food or order an authentic Pad Thai (of course with extra chilli!)
What inspires you at Plantura?
"As a UX designer with Plantura, I get to experience the exciting combination of digital touchpoints and physical products."
Svenja, Senior UI/UX-Designer
"To develop digital products that are both useful and create joy through their use is incredibly exciting and rewarding."
Dominik, Head of Digital Product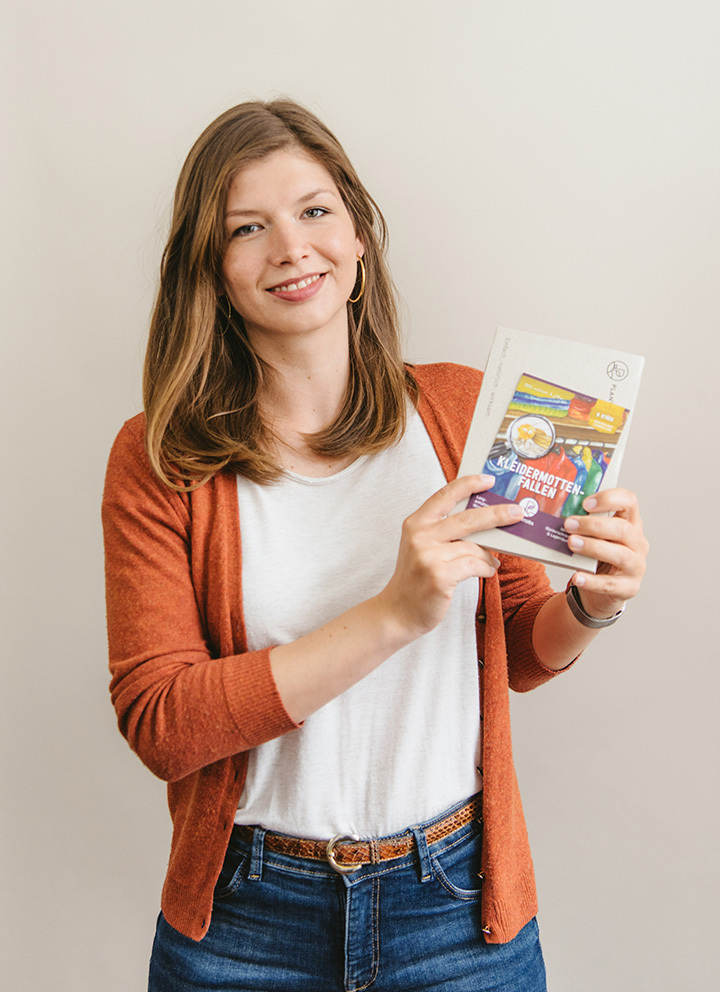 "Transforming an idea into a finished product with an amazing team is exhilarating each and every time."
Nikola, Product Design Manager
"Communicating with our digital gardening community inspires me each day and paves the way for new ideas and growth."
Leonie, Head of Engagement
Lea Aichelmann
Senior HR & 
Culture Manager
Questions Asked Frequently
Which application documents are required?
Unless you're applying for a technical position, please apply with a cover letter and CV. For technical positions, please apply with a CV including links to meaningful work (git repository, portfolio, etc.)
After submitting my application, when will I hear back from you?
We do our best to process your application as quickly as possible. As a rule-of-thumb, you can expect to hear from us within 7 days.
Will the interviews take place in-person despite the Coronavirus?
Your health and of course that of our team is our top priority, which is why the first two interviews currently take place remotely. For the experience day, we're happy to make it possible for you to visit our office if you would like to (in compliance with all Corona safety measures).
Do you also accept unsolicited job applications?
Yes! If you don't see a position that matches your experience, feel free to apply with your CV and a cover letter describing the position or area of work you are interested in to hr@plantura.garden.